Dale's Old 66 Barbershop,

Designated as a Joplin Historic Landmark

Soon to be under new

 "Artist-Roadie" ownership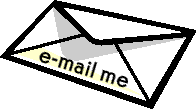 Dale's Old Route 66 Barbershop (formerly a Phillips Petroleum filling station) is located at 2312 Utica in Joplin, MO.)  Visit the Photos Link. The Satellite image shows the filling station, the cottage, 2 storage barns and a nice green lawn that can be used for group parking. Other images show the station circa 2001 before the vinyl siding went on. Looks to be in excellent restore-able condition for a 1928 building! 

The property has been re-zoned for Commercial Use

In the early 20's, The Shamrock Inn Tourist Camp & Cafe served travelers until Route 66 was designated in 1926.  Three cabins were added and a few years later,  the Phillips Petroleum filling station was built....making this corner a "full-service" location for travelers on the Mother Road!

Today the property has shrunk in size, and now rests in a nice, quiet subdivision called Royal Heights and hundreds of Route 66 fans still pass-by every week! 

Now taking restoration bids. Work begins in 2018.

Contact Rod Harsh, Route 66 Chamber